Meet Our Staff
Exceptional Technology. Extraordinary Care.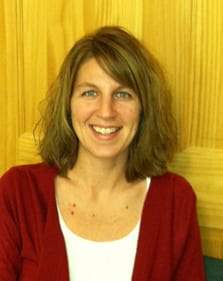 Dr. Kristi Dumont
I have been a practicing audiologist since 1997.  I earned my Master's Degree in Audiology from Ithaca College and, prior to that, my Bachelor's of Science Degree in Hearing and Speech Science from S.U.N.Y. Plattsburgh.  I obtained my Doctorate Degree in Audiology from A.T. Still University (Arizona School of Health Sciences) in October of 2013.  I pursued a degree in Audiology because of my love of science/medicine and the ability to make a real difference in people's quality of life.  Helping people to hear and to communicate better and actually witnessing the change in their demeanor is extremely rewarding.
I opened Northwest Hearing Services in August 2003.  Prior to opening private practice I worked for two different hospitals, Copley Hospital in Morrisville, VT and Albany Medical Center in Albany, NY, a clinic in South Florida and another private practice in Northern NY.  In these varied work environments I have had the ability to perform numerous diagnostic tests, including vestibular function testing.  I have also worked with patients of all ages, including being a part of a specialized pediatric team.  Fitting hearing aids and correcting patient's hearing loss is my passion though and that's what drove me to open my own practice specializing in dispensing.
I am licensed by the state of Vermont Department of Education as a dispensing Audiologist.  I am also certified by the American Speech-Language-Hearing Association and maintain a fellowship with the American Academy of Audiology. I was also recently approved for membership to the National Association of Professional Women and The Academy of Doctor's of Audiology.
I grew up in Northern NY but have been calling VT home for 18 plus years.  I reside in Saint Albans with my husband and 3 children who keep me very busy!  When not in the office you will find me in our local school, on the soccer field, cross country course, or on the ski hill!
I look forward to working with you!
Aenean eu leo quam. Pellesque ornare sem lacinia quam venenatis vestibulum.
We've built our reputation and patient family on integrity.
We provide a plan that is custom tailored to meet each individual's needs and expectations.
At our practice we are dedicated to providing the highest standard of care available for people with hearing loss. Once we evaluate your hearing with state of the art equipment and techniques we can recommend the best treatment option for your particular needs.
Choosing the right hearing care professional is the most important decision you will make in your journey towards better hearing.
This is because hearing instruments cannot be prescribed like eye glasses and the proper selection, fitting, and instructional counseling is critical to your success.
At the our practice you can rest assured that all of your questions will be answered and that if you need hearing aids you will be completely involved in the process of selecting the products that fit your needs and lifestyle.
Our Office Staff
Our exceptional, friendly staff is one of our greatest assets, and we are proud of their long time association with our office.
Join Us
Our Office
We're proud of our reputation for world class results.  Through steadfast dedication to service and compassionate patient, we continue to lead by incorporating innovative technology, attending numerous continuing education courses, and focusing on high quality hearing healthcare.
Join Us
Your Journey to Better Hearing
We always take the time to listen to you so we can better understand the day-to-day challenges you are facing as a result of hearing difficulties. We use this information to provide a plan that is custom tailored to meet each individual's needs and expectations. We find that this is the best way to develop treatment goals and intervention strategies that are both relevant and achievable.
Get In Touch
We'd love to set up a consultation for you or answer any questions you may have.
office@northwesthearingvt.com
32 Mapleville Depot, St. Albans VT 05478
Mon - Thurs: 8:30am-4:30pm
Same Day Service Available by Appointment